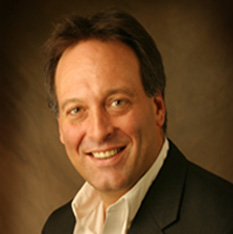 CHAIRMAN & FOUNDER
Contact Information
P: 402.275.1880
[email protected]
C: 402.880.4960
F: 402.504.3951
816 So. 169th Street
Omaha, NE 68118
Bryan S. Mick is the Chairman and Founder of Mick Law P.C. and a provider of independent due diligence legal services for various broker dealers and registered investment advisors throughout the country.
Mr. Mick was formerly a partner with Husch Blackwell, a 600-lawyer regional law firm based in Kansas City, Missouri. His private practice involves not only broker dealer representation but real estate acquisition, development, and finance. He was also general counsel and investment banking Sr. VP for a broker dealer in Omaha that syndicated real estate equity offerings in hospitality, senior living, office and retail development and acquisition.
Mr. Mick's due diligence representation involves a concentration in real estate equity fund, development project, distressed debt and REIT reviews. He also reviews and finalizes the work product of other firm lawyers, and our real estate underwriting and petroleum consultants.
He is proud to provide his clients individualized legal opinions with an additional focus on project and fund structure, financing, valuation and exit analysis.Mr. Mick is also privileged to represent several life insurance companies, banks, apartment and subdivision developers, conduit loan servicers and real estate loan opportunity funds.
Mr. Mick received his Bachelor of Science/Bachelor of Arts degree (Finance) and Master of Business Administration degree (with distinction) from Creighton University. He graduated in 1989 from the Creighton University School of Law, where he was a member of the Creighton Law Review and authored an ABA-nominated article on hostile takeover defenses. He has also published a number of articles, and presented at many national conferences, covering real estate offerings, regulatory matters and broker-dealer operations.
Mr. Mick is admitted to practice in Nebraska as well as the U.S. District Court for the District of Nebraska, and is a member of the Securities and Real Estate Sections of the ABA and Nebraska Bar Association.
Other Professional & Civic Affiliations
Founding Member, Vistage International Group 3800
St. Robert Bellarmine Finance Committee
St. Robert Bellarmine Construction Committee
Omaha Chamber of Commerce President's Club