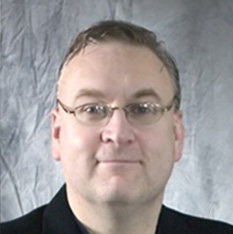 Bradford A. Updike, LLM, JD, CSA
DIRECTOR
Contact Information
P: 402.275.1816
[email protected]
F: 402.504.3951
816 So. 169th Street
Omaha, NE 68118
Brad Updike manages the firm's energy and tax-oriented practice. Brad Updike joined Mick Law in August 2006, and his areas of practice include securities law, oil and gas, private equity, conservation real estate, DPP due diligence, taxation analysis relating to securitized financing, and securities advertising practices. On a local level, Mr. Updike has also served the legal needs of Omaha-based clients on matters relating to estate planning, private placements, trademark law, and 501(c)(3) non-profit taxation matters.
Prior to joining Mick Law, Mr. Updike worked as an attorney at Securities America, Inc. (SAI), where he provided legal support to the SAI Compliance Department on income tax and estate planning matters and securities advertising regulation. Mr. Updike's work in due diligence since 2006 is extensive and includes reviews of 100-plus sponsors and about 400 different offerings within the oil and gas, conservation option real estate offerings, equipment leasing, REIT, receivables factoring, and private equity asset classes.
Most notably, Mr. Updike's work focus since 2006 has involved due diligence of DPPs that raise investor capital for oil and gas projects; which includes reviews of about 300 oil and gas offerings that raised approximately $4 billion in retail capital for drilling, royalties, lease banking, infrastructure, and service company support. Mr. Updike's work has also included several opinions involving various federal income tax issues for securities financings (e.g., 1031 treatment of TICs and royalty direct title offerings, qualified dividend treatment of preferred stock offerings, conservation option real estate offerings, and usage of UBTI blocker entities in oil and gas offerings).
As a result of his work with non-traded investment opportunities, Mr. Updike has been a speaker at several broker dealer and RIA educational conferences sponsored by ADISA/REISA, FSI, and IMN, and he has authored law review articles and whitepapers on topics relating to non-traded oil and gas investments, real estate like-kind exchange transactions, life settlements, conservation option real estate offerings, and complex estate planning topics. Mr. Updike received his J.D. Degree with honors from the University of South Dakota School of Law in 2000, and he received his Master of Laws (LLM) degree in Taxation from the University of Florida School of Law in August 2006. Mr. Updike is also an active member of the Nebraska and South Dakota Bar Associations.
Additional Areas of Practice
Non- Profit Law- Booster Club Formations
Oil & Gas Offerings & Transactions
Securities Financing and Due Diligence
Taxation of Non-Traded Investment Programs
Publications
Exploring the Frontier of Non-Traditional Real Estate Investments: A Closer Look at 1031 Tenancy-In-Common Arrangements, BNA REAL ESTATE JOURNAL (Sept. 2006).
Investing in Energy Programs, published on the Investment Program Association website April, 2014.
Making Sense of Family Limited Partnership Law after Strangi and Stone: A Better Approach to Planning and Litigation through the Bonafide Transaction Exception, 50 S.D.L. REV. 1 (Mar. 2005).
The Secondary Market for Life Insurance: Tools for Estate Planning Practitioners, THE NEBRASKA LAWYER (Oct. 2004).
Professional & Civic Affiliations
Nebraska State Bar Association
State Bar of South Dakota
Board of Directors, Alternative & Direct Investment Securities Association (ADISA)
REISA 2012 Annual Conference – Conference Planning Commitee Chairman