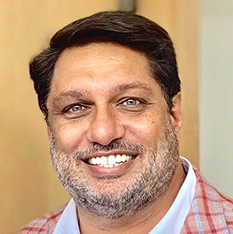 VICE PRESIDENT, BUSINESS DEVELOPMENT

Contact Information
[email protected]
C: 310-508-7673
F: 402.504.3951
816 So. 169th Street
Omaha, NE 68118
Zia Sabir joined Mick Law P.C. as Vice President, Business Development in June 2011, bringing fourteen years of financial services experience. His principal focus is creating new business with registered investment advisors and family offices while also servicing and expanding Mick Law's relationships with existing and new broker dealer clients.
Prior to his engagement with Mick Law, Mr. Sabir spent two years with GWG Life, where his primary function was to secure selling agreements with independent broker dealers and registered investment advisors. Mr. Sabir spent his previous two years with Walton International Group as VP of Business Development. Before joining Walton, Mr. Sabir was with Oppenheimer and Co, where he served eight years as Executive Manager of Technology, Western Region. Previous to Oppenheimer, he started his career in the Pentagon as a consultant to the US Army, Global Technology Network.
Mr. Sabir received his Bachelor of Science degree in 1992 from Radford University in the Commonwealth of Virginia. Currently resides in West Hollywood, CA. He works from our satellite office in Los Angeles.